A Realtor's Best Friend: Efficient Junk Removal by The Junkluggers
Partner with The Junkluggers to help sell that home!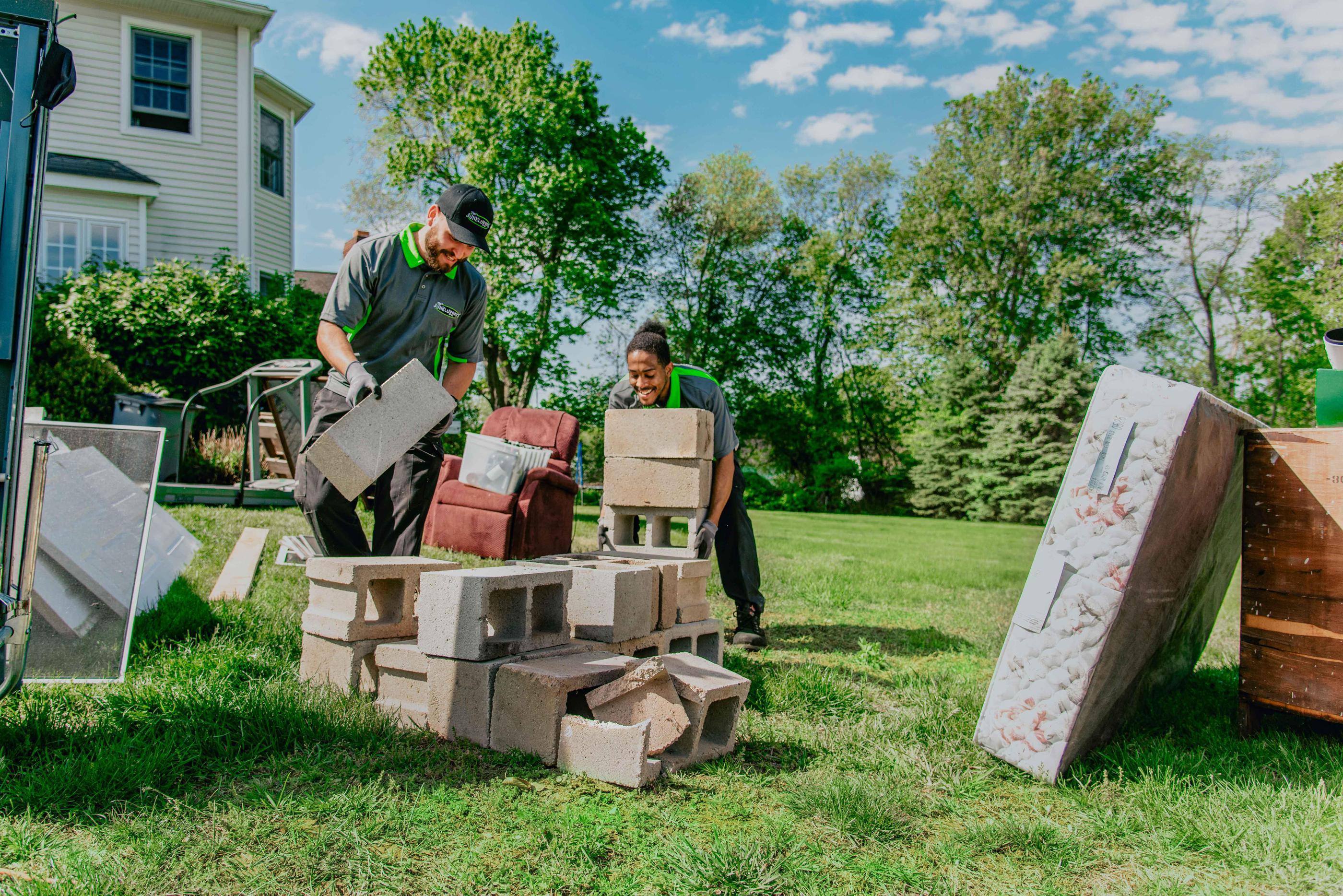 Your local Junkluggers specialist can help stage heavy furniture, declutter a property, or complete an entire estate cleanout!
Being a realtor is a demanding job. Once you find a client, it is crucial to stage the home in the best light for the fastest sale at the highest price. The last thing you want to worry about is clutter left behind from the previous owner.
In some cases, the home itself is filled with furniture, clothing, and other stuff. Other times, the garage or even the yard is a mess. Experience shows that it is important to declutter the living space to make it look open, inviting, and appealing to potential buyers. No one wants a home full of someone else's stuff!
As a realtor, there's only so much time in the day. You can't waste any time worrying about whether the previous owner left unwanted junk for you to deal with. That's why it's essential to hire a trusted junk removal company for any and all of your real estate cleanup needs.
Why do realtors need a reliable junk removal company?
When it comes to real estate, timing is everything. Faced with short sales, foreclosed properties, and other time constraints, realtors don't always have the bandwidth to clean up a space. It is essential to have your go-to junk removal contractor on stand by.
Sell properties faster.

When a realtor has a junk removal company they can count on, they are able to sell homes quicker because potential buyers will be shown a beautiful, spotless home.

Reduce vacancy periods for rental properties.

A trusted junk hauling specialist will allow the realtor to quickly turn around rental properties.

Praise from new homeowners.

While trash from a previous tenant is a poor reflection of the realtor, a clean, tidy home ensures a positive reaction from the new homeowner!
But why choose The Junkluggers?
Wondering why The Junkluggers is your best option when it comes to preparing a home for sale? With nearly two decades of experience in the junk hauling industry, there is no one better equipped to help you clear out a property. We offer staging, decluttering, delivery services, and even entire estate cleanouts to meet your needs. When you entrust your local Junkluggers company for your real estate cleanup, you can reap the following benefits:
Efficient & seamless junk removal services
Courteous & professional customer experience
On-time arrivals
Price assurance
Eco-friendly junk disposal
And much more!
When it comes to quick, careful, and thoughtful junk removal, no one fits the bill better than The Junkluggers. We value your time and want to make your job as easy as possible, so you know our experts will get the job done in a timely fashion!
Book Now!
Your local Junkluggers company will leave your property pristine and ready to be sold!
Reliable junk hauling services by The Junkluggers:
Furniture Staging
Decluttering
Delivery Services
Estate Cleanouts
Box Removal
Swing Set Disassembly & Removal
Furniture Removal
Garage Cleanout
Appliance Removal
Construction Debris Removal
Shed Cleanout
And more!
Don't miss out on another sale because someone left their old home messy! Partner with The Junkluggers to reap the benefits of quick, highly effective junk removal services.
Are you a homeowner looking to clean up your space prior to a move? We can help with that, too! Our trusted companies provide thoughtful and efficient estate cleanouts.