The Effects of Clutter & Our Well-Being
Clutter causes stress. Don't let decluttering do the same!
Does just hearing the word "clutter" cause your stress levels to go up?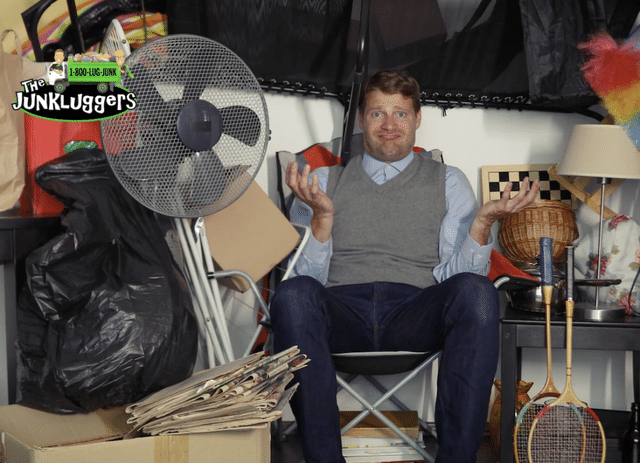 You are certainly not alone, take it from your friendly green luggers who help ease the stress of our customers day-in and day-out. In fact, WebMD.com cites one study where subjects "who described their homes with positive language had a lower level of the stress hormone cortisol than [those] who described their homes as cluttered or unfinished."
Additionally, Psychology Today states that clutter can create interpersonal stress. "You might argue about messy spaces with your spouse, or find yourself snapping at your children if you've spent 10 minutes looking for something and are now running late."
While we're all familiar with how clutter can lead to stress and anxiety, did you know that it can have an effect on aspects of your physical health as well?
A less cluttered space is a more efficient one
Whether at home or at work, we're all guilty of having that go-to "junk drawer", where various odds and ends are thrown — and often forgotten. That key to the side door of the garage? Check the junk drawer. The eyeglass repair kit you bought a few years ago? Check the junk drawer. And so on.
While having a junk drawer can be handy for keeping countertops and other surfaces clear, it also makes it harder to find items when you need them.
According to the same Psychology Today article by Alice Boyes, a practicing psychologist, "When you declutter, you often find items you'd forgotten you had….These finds can create a sense of serendipity and abundance that can boost your mood and increase your energy for tackling bigger issues."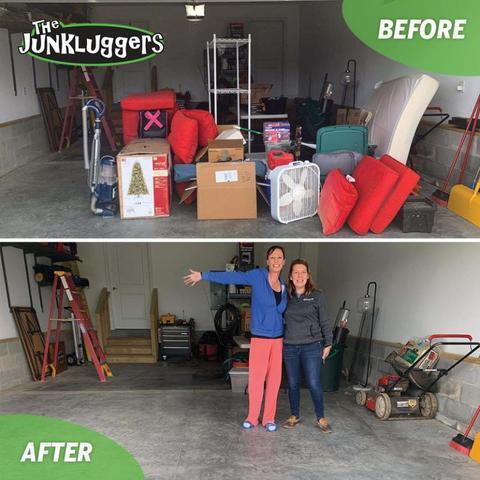 Additionally, decluttering has a domino effect. "A clutter-free environment allows you to perform tasks of daily living more efficiently because everything you need is readily available and within reach," says Darcey Rojas, a wellness advocate and healthy home designer.
One example of the domino effect: if your cooking tools (like pots and pans) and dishes are cleaned and properly stored after use, you're more likely to enjoy cooking at home — which is often healthier and more cost-effective than dining out. Rojas adds, "A clutter-free space also contributes to your well-being because you will subconsciously feel like you are providing yourself with a higher level of self-care."
A less cluttered space is a cleaner (and healthier) one
As stated in the earlier WebMD.com article, decluttering your home can lower the risk of asthma and allergies. "You may think your house is messy, but not dirty. But it's hard to clean around piles of belongings. Decluttering can prevent pests and reduce dust, mold, and mildew, which may trigger asthma and allergies."
Clutter makes it hard to truly clean areas where dust has accumulated, which can lead to triggering and/or worsening asthma and allergies in people who are prone to these medical conditions.
A less cluttered space is a safer one
Another way clutter represents a health hazard is that it can raise the chances of someone tripping and falling. Especially for our elderly — who are more prone to accumulate an excess of belongings. The WebMD.com article also states, "The older we get, the more unneeded items we may have. In one study of people over 70, about one-third said they had not thrown out any possessions in the past year."
Having to navigate around piles of accumulated items is a common reality in many households and places of business, not just in the homes of those who are afflicted with hoarding disorder. Moving items out of main thoroughfares and living areas can certainly help, but not having clutter to move around is even better.
We know all too well that decluttering can be easier said than done. Whether you'd like to tackle just one room or cleanout an entire home or business, you can count on our team of friendly professionals to help you reclaim your space. The Junkluggers has years of decluttering experience, allowing us to safely and sensitively help others, no matter the situation, step into a cleaner and stress-free space.
Decluttering doesn't need to become a source of stress, especially when you have The Junkluggers!
While most of us understand the benefits of decluttering, we're too prone to natural inertia and procrastination to do anything about it.
In another insightful article, writer Kristen Domonell's asks, "Is Decluttering the Secret to Less Stress and Better Mental Health?" She suggests giving yourself "some wiggle room" once you decide that it's time to cut some of the clutter out of your life, "and remember that less stuff doesn't equate to no stuff."
What's more, according to clinical psychologist and professor Brenna Renn, the popularity of decluttering (think about the KonMari trend) combined with social media can lead people to have negative feelings about themselves due to clutter in their own homes.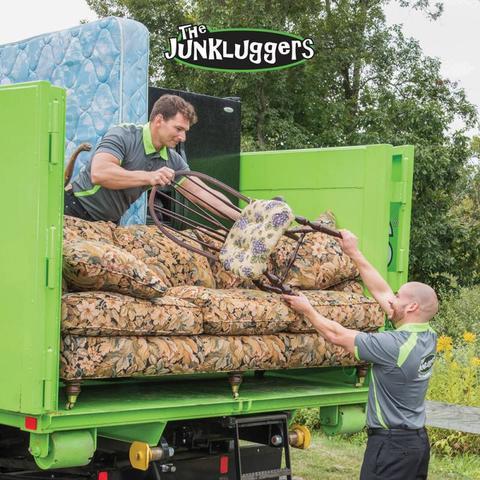 "I think it follows the general phenomenon we see where people compare themselves to this very perfectly cultivated image they see on social media," says Renn. "Try to be mindful of where you're falling. If you're spending a lot of time on Pinterest looking at perfect rooms, ask yourself if it's inspiring you or creating an impossible standard."
One easy way to reduce stress during any decluttering process is to outsource it to professionals, like our experienced and friendly team at The Junkluggers. We'll not only haul away your clutter, but make sure that it's done as eco-friendly as possible. The Junkluggers can literally do the heavy lifting for you, and will also make sure that you get receipts for anything that is able to be donated on your behalf. To learn more, call 1-800-LUG-JUNK today.