Luggers Moving by The Junkluggers: What's Up With the Moving Marketplace?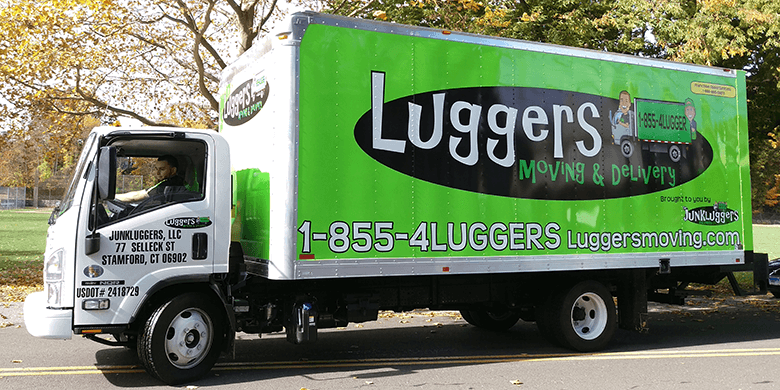 What's Up With the Moving Marketplace?
They say home means being with the people you love. Which is great news, because the average American moves eleven times over the course of their lives. That's a lot of packing, lifting, hauling, and unpacking, and it's nobody's favorite thing to do. The reasons why people move vary; some move for jobs or family, others just get tired of being in the same place for too long. However, no matter the reason, most everyone seems to dread the actual act of moving from one place to another.
The moving industry generates a staggering $16.5 billion in revenues annually, and of the more than 17,000 moving company locations in America, nearly half of them employ as few as five people — small, mom-and-pop moving shops employing a handful of untrained guys driving an old truck. This heavily-fragmented industry presents ample opportunity for a professional, recognizable, and trusted brand to capture market share and stand out from the crowd with exceptional service, brand recognition, and quality.
That's where we come in. Luggers Moving is positioned to turn the moving industry on its head with the same service, passion, and professionalism that helped The Junkluggers change the game in the junk hauling space. As a Luggers Moving franchise partner, you can enjoy all the benefits offered by the Junkluggers family, and be part of an industry that has much more to offer than just a paycheck. For instance:
RECESSION, OBSOLESCENCE, OUTSOURCING AND TECHNOLOGY-PROOF
People will always move when their situation demands it, regardless of the economic environment. When the economy is booming, people move to better jobs. When the economy is suffering a downturn, people move because they're downsizing homes. In either scenario, people are always moving and they always need help. Additionally, movers can't be replaced by machines or robots; there's simply no substitute for the good old-fashioned hands-on work and customer service provided by a professional moving team who efficiently and respectfully packs and hauls boxes and furniture. On top of this, the nature of the work demands a physical proximity that means your job will never be shipped overseas.
EASY START-UP
Starting your own business comes with a certain amount of risk and complexity. However, you don't have to go it alone. When you become a Luggers Moving business owner, you're buying a proven business model with much of the guesswork taken care of for you. While the moving industry is heavily regulated and overhead can threaten your profits, we'll help you manage these challenges in order to maximize your profits and potential for growth and success.
STRONG SUPPORT
Junkluggers CEO Josh Cohen is known for availability and a strong desire to help every one of his franchise partners succeed and grow. Junkluggers and Luggers Moving franchisees are free to call or text their commander-in-chief directly any time for advice on tackling their biggest business challenges. On top of this, franchisees can call upon a dedicated franchise coach, along with a tight knit community of their peers for assistance and support, which is invaluable in business.
The moving industry isn't going away anytime soon. In fact, it is forecasted to continue growing for the foreseeable future, which means that now is the perfect time to buy your Luggers Moving franchise. Contact us for franchising information today and get your share of this lucrative, promising market.