Hurricane Sandy Relief Cleanup and Discount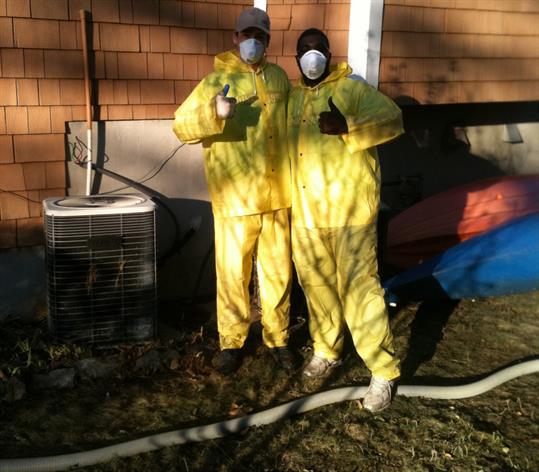 Our Junkluggers Adam and Dexter in full gear for a flooded basement cleanout in Norwalk, CT
From the Rockaways in NY to Fairfield, CT to Hoboken, NJ, towns and areas in all of our territories were hit hard by Hurricane/Superstorm Sandy.
From fallen trees to other storm debris to flood damage and more, we know that there is a lot of cleaning up to do and we are working hard to help as many people as we can.
Our Efforts
We are concentrating on providing support and stress-free clean outs to those affected by the storm.
We have already begun servicing many of the affected areas in Connecticut and New York and we are planning to participate in volunteer events to help those most devastated by the storm.
Please contact us here if you have any suggestions for where we can help out. We are actively investigating options in all of our territories including Far Rockaway, Long Island, Westchester, northern New Jersey, and Connecticut from Bridgeport to Greenwich.
Storm Coupon Code
Save $25 off 1/4 truck load or more or $50 off a full truck load with discount coupon code: FrankenstormWeb (Just be sure to use it when you book your job. Cannot be combined with any other discount. Valid until 12/1/2012.)
Other Resources
Also if you need some helpful links for storm assistance, hopefully these will help you out.
National Links:
State Specific Links
Most importantly, we hope you and your loved ones have made it safely through this awful disaster. Please let us know if we can help you in any way!