Charity Spotlight: USAgain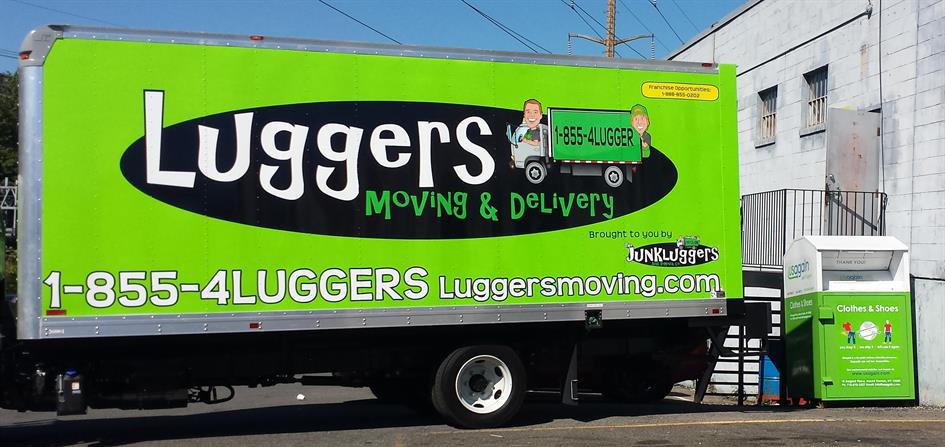 Junkluggers is excited to announce that we have new neighbors in front of our Stamford headquarters! Partnering with USAgain, we now have a bin for collecting and recycling your old clothes, shoes and textiles (such as towels and bedding) regardless of condition. Getting rid of those jeans you swore you'll fit into one day has never been easier – and now they're guaranteed a good home. Just be sure that all donations are washed and packed into tied plastic bags.
For 16 years, USAgain has provided a convenient and eco-friendly way of reusing your clothes, giving used textiles a new purpose. USAgain works with wholesalers, second hand shops and thrift stores to export these textiles for sale in developing countries which helps to support both the local and global economy.
USAgain has recycled millions of pounds of clothing, diverting it from the landfill and significantly cutting down on CO2 emissions, waste and water pollution.
We believe in giving second chances, not just to clothing but to all sorts of items. So after you've dropped off those yoga pants (which have seen more couch than mat time) come on by our Second Chance warehouse to pick up your new (slightly used) sofa or desk at a seriously affordable price. Proceeds benefit Mikey's Way, a fantastic charity that helps kids with cancer and other life threatening illnesses by connecting them to friends and family through technology.