Throwing a Top Notch Super Bowl Party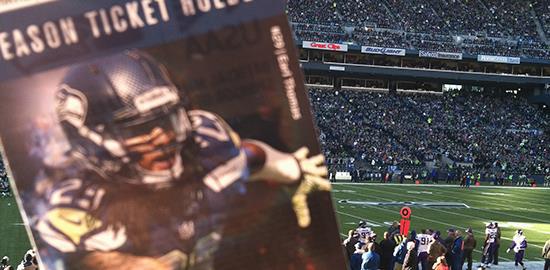 It's not easy to throw a memorable Super Bowl party. Most people go to one each year and they tend to blend together, especially if your team didn't make it that year. According to Nielsen, last year's Super Bowl had 108.7 million viewers in 53 million households. That's some tough competition.
I have been attending Super Bowl parties as far back as I can remember. The most memorable games for me are unfortunately not pleasant ones. As a Buffalo Bills fan, the mid 90's were amazing and heart breaking depending on if it was the week of the Super Bowl or not. Ever hear the acronym for "Bills"? Boy I Love Losing Super Bowls – losing 4 in a row will get you that.
Anyway, back to the party. I love the final Sunday of the football season. It's a combo of my favorite things: friends, football, food and… alcohol. Here are a few recommendations I have for you:
1. TV's – everywhere!

You'll want at least 2 different rooms and a television in each. Most likely you'll have people there who would rather chat during the game and keep quite during the commercials (not that there's anything wrong with that). But if you have some die-hard fans it's better to have a little separation.

And don't forget the bathroom either! It might sound like overkill, but let's face it – you don't want to miss any commercials. A friend of mine put a TV in the bathroom as a joke one year and each year after that his guests continued to request this particular TV – some jokingly, some not so much.

2. Layout of Room

This is the perfect time to take a good look at your entertainment space. You want to have enough seating around the TV, but you definitely do not want to be cluttered. People want their space; especially during a 4-hour game all the while they are eating greasy food and drinking beers. If you're in need of getting rid of a few items to make room for the party, The Junkluggers can definitely help you out.

3. Food

Last but certainly not least is the food. All proper spreads should have a combo of the following (no exceptions):

Wings – Classic hot wings are always a great way to go. But to elevate this fan favorite, try a mix of hot sauce and teriyaki sauce – absolutely delicious!
Dips – Two will suffice: a classic 7-layer, guacamole, or spinach artichoke will do. My personal favorite is my wife's pizza dip. Serve it with Fritos chips and watch your guests devour it.
Chili – Nothing screams football to me more than a bowl of chili.  There are so many variations, and yet I find them all so delicious.  A benefit of cooking chili is you can start it early in the day in a large pot or crock-pot.
Sliders – I'll let you in on a secret – creating your sliders with a 50/50 mix of pork and beef adds a lot of flavor to the burger. Offer two different types of cheeses and sauces and you'll have a fan favorite.  I love sliders at Super Bowl parties because the small bites allow people to eat all night but never get too stuffed.
Dessert – Ah, finally. Dessert! My favorite dessert after all this greasy food is Magic Cookie Bars – another one of my wife's specialties.  They are very easy to make and are always a crowd pleaser.
So there you have it. Three steps to throw a Super Bowl party that will be remembered for years to come!