Repurposing for the Empty Nester (Pt. I)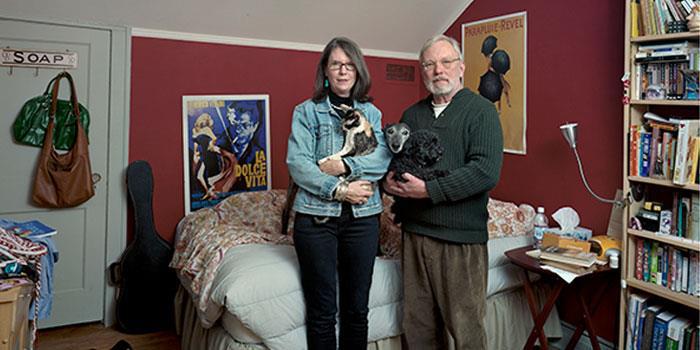 The fall season brings about many transitions. For those of you with children going away to college, perhaps one of the largest transitions for your family is taking place in your home. It's natural to think of the next step with your child's bedroom, whether it is downsizing the home entirely or repurposing the bedroom into more functional space. Even though your child may be coming back for the holidays or a few weekends here and there, there is a huge opportunity to repurpose this space for a more practical purpose.
Whether you choose to keep some aspect of their rooms "frozen" for nostalgic purposes or do a complete overhaul, make sure to set aside some time to discuss these changes with your child. Together, perhaps over the semester break when he or she is home for an extended period, sit down and go through any clothes, electronics, old toys, or furniture that they would be willing to part with or donate. If you are anxious to get started, box everything up and put it in the attic until your young co-ed returns home and can go through it on his or her own. These initial steps are a great opportunity to help teach your child how to prioritize their belongings now that they are starting to become responsible for their own living space.
If there are many things your child is willing to part with that they aren't taking with them, consolidate and categorize what will be donated, recycled and what will be kept. Organizations and centers such as Goodwill, Salvation Army and Housing Works (in addition to countless others we partner with) are wonderful resources who would gladly accept these things. If you find yourself with too many things to get rid of – we'll always happily lug away that extra baggage!
If you have more than one child sharing a bedroom, the remaining son or daughter will be able to personalize his or her new room. However, if you only have one child and they will be coming back frequently, you can still preserve the essence of the room (this is still home and it's important for them to maintain an emotional connection to it) yet still turn it into a functional space by redecorating! Turn the bedroom into a more adult version of what already exists by leaving some of the essential furniture and belongings but declutter everything else. Both of you can repaint the walls and add some paintings, curtains or plants in order to keep the room lively. This can function as both a guest bedroom and a returning room for your child when school isn't in session.
Stay tuned for next week's post on some of the ways that you can repurpose that spare bedroom!
Photo Courtesy of Dona Schwartz