Making Your Labor Day Greener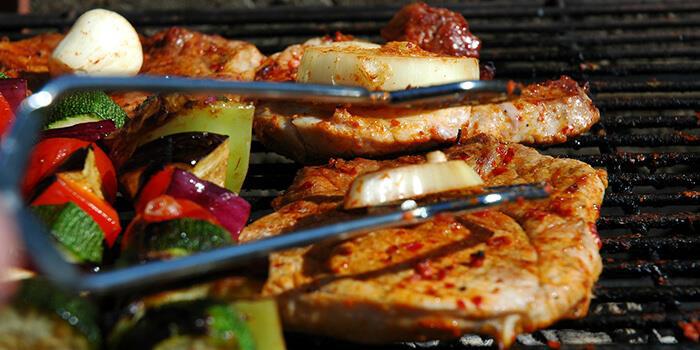 It's hard to imagine that just yesterday everyone was getting ready to go to the beach or go on vacation and now Labor Day weekend is almost upon us. That's why it's important to make the best of this three day weekend before we get ready for Fall. The final barbecue of summer can be stressful, but it doesn't have to be. We've rounded up plenty of tips for you to have a green, stress-free weekend.
Potluck Party:
By delegating the tasks amongst your guests, you all share the responsibility while each bringing something to the table (literally). You can eliminate the fuss of catering to specific diets and purchasing groceries in excess by having everyone contribute a dish of their choosing. You can even turn it into a game by making it a themed pot-luck or a cook-off competition!
Shop Local:
This one can be great because you are supporting your local farms and groceries (who labor to provide fresh ingredients without pesticides and other harsh chemicals). You avoid the huge lines in the stores and are contributing to the local economy. Look for local, organic, grass-fed beef as beef takes up a lot of emissions in the factories. Shop for what's in season, since it's still summer there are plenty of fruits and vegetables available.
Carpool:
Everyone knows that a three day weekend means you have to leave on a Thursday to avoid the traffic. If you're grilling away from home, organize a carpool trip in order to reduce emissions and make sure nobody gets left behind! If you're lucky enough to stay close to home, then rejoice – you're avoiding a huge traffic headache while making everyone else jealous.
Gas Grills:
Ditch the charcoal! Charcoal releases the most carbon monoxide, particulate matter and soot into the air. Gas and propane grills are more energy efficient, are easier to clean up, have quicker start up times and burn cleaner than grills that use charcoal. Electric grills are also an easy option – just plug it into an outlet and you're ready to go! However, if you have a grill that uses charcoal, there are cleaner alternatives:
Look for coal or hardwood briquettes that are certified by the Rainforest Alliance Smartwood Program in places such as Lowes, Whole Foods or Trader Joe's.
Brands such as Cowboy Charcoal or Greenlink Charcoal (which uses coconut shells) are great alternatives that are heralded by eco-friendly blogs.
Use lump charcoal (produced from wood) and a charcoal chimney (instead of lighter fluid) to make your grilling experience a more carbon-neutral one.
Compostable Utensils:
Nowadays, biodegradable and paper utensils and dishes are available just about everywhere at affordable prices. Some great options include wooden utensils and bamboo in addition to paper products. Set them up along with recycling bins so that even if you won't be re-using your utensils, you'll be able to dispose of them separately from glass and plastic. Bring re-usable containers so that your guests will go home with all the leftovers that you'll inevitably have!