Franchise Warning Signs: When Not to Join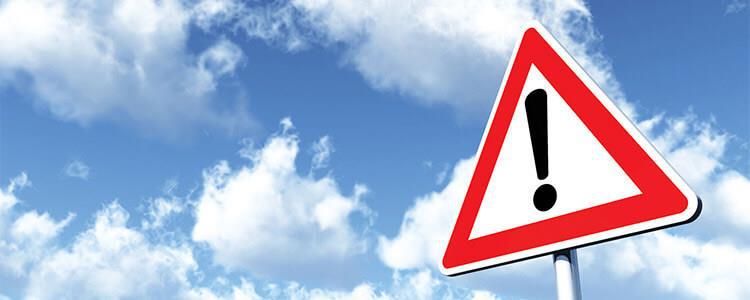 If you're thinking about buying a franchise, you're probably feeling excited and eager to get started. With the whirlwind of activity and the feelings of anticipation, it's easy to get caught up in the moment and forget to perform all of your due diligence. But it always pays to do your research, be thorough, and listen to your instincts when thinking about buying a franchise. All franchises are not created equal; if you encounter any of these warning signs, the opportunity may not be right for you.
Inconsistent FDD Information The Franchise Disclosure Document is your franchise-buying guidebook, handbook, and go-to document. It's can also be a bit difficult to understand. Consider hiring a lawyer to review the document if you have questions. Be wary of franchisors who make a verbal commitment to provide a service or resource that's not included in the document, or tell you something that conflicts with the document's contents. Insist that the franchisor amend the document before signing if they promise anything that's not clearly stated in the FDD.
Legal Action Research lawsuits filed against the franchise and avoid those with a long history of litigation. This may demonstrate that the franchisor has not honored the agreements in their FDD or has a negative reputation among consumers. However, consider the circumstances on cases filed by the franchisor. If a franchisor files suits to defend the reputation and strategy of the business, it's understandable, and you might want to consider these circumstances as non-deal breakers.
Negative Feedback Before buying a franchise, it's important to speak to current and former franchisees to get their take on the business. If any franchisor refuses to put you in touch with their franchisees, consider that a red flag. Validation from current franchisees is a very important part of investigating your franchise opportunities. Alternatively, negative feedback from franchisees may indicate a difficult working relationship with the franchisor. Do some extra research to see if there's anything to the complaints. Request a copy of the franchise's complaint history from the Better Business Bureau and see how issues were addressed before signing on.
For an example of positive franchisee validation, take a look at some of the positive quotes our Junkluggers franchisees have to say about being part of our Junkluggers family.
Lack of Training and Support A built-in support system is a huge advantage of franchise ownership. If you find that the franchisor isn't responsive to franchisee inquiries or is generally hands-off, reconsider joining. Evaluate the training program to make sure it provides you with the skills you need to run the business. Speak with current franchisees to see how they feel about training and support opportunities within the franchise.
Financial Problems Perhaps it should go without saying, but it's never a good idea to get involved with a franchise that's in financial trouble. Hire a financial consultant to review the FDD and alert you to possible issues and give you a prognosis of the franchise's financial state. If this franchisor needs investors like you just to stay afloat, go elsewhere – no matter how low the cost may be – and choose a successful franchise instead.
There are many reasons to avoid buying a franchise. But there are plenty of reasons to buy a thriving Junkluggers franchise, too! If you're interested in joining The Junkluggers as a franchise owner, contact us today to get started.