Estate Clean Out: A Necessary Evil
Conquer Your Estate Cleanout with Expert Assistance from The Junkluggers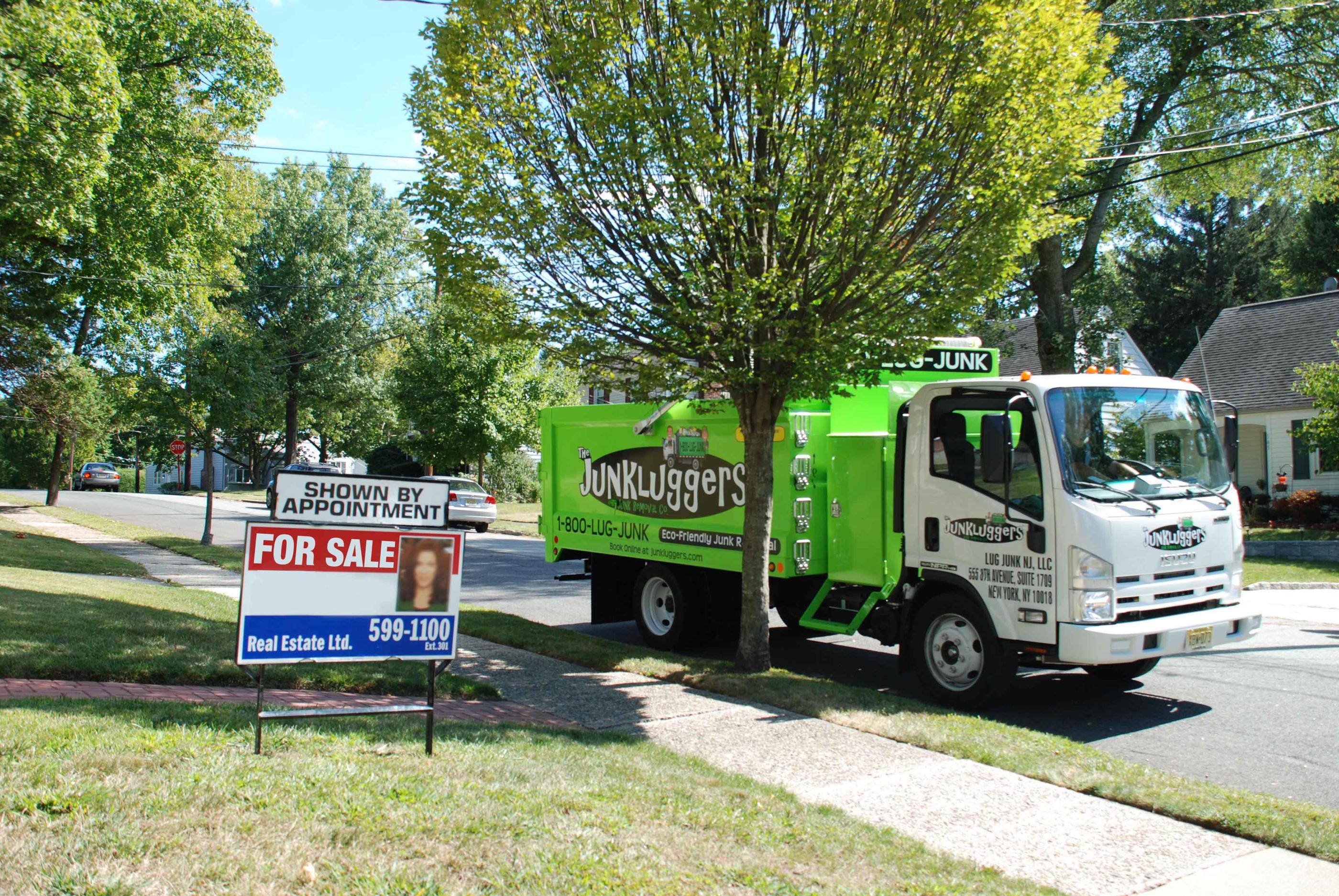 There are many life events that require a full property cleanout, from foreclosures and downsizing to a death in the family. When a loved one dies and surviving relatives must clean out the estate, it can be a physically and emotionally daunting process. Estate cleanouts can be daunting, both physically and mentally. Whether you have a huge home full of unwanted items or a small property that needs to be emptied, choose a cleanout company that supports your plan.
Professionals who deal with these types of crises –from funeral directors to cemetery/memorial directors and probate lawyers– often agree that when it comes to death, emotions drive all decisions. This is expected but can complicate things when dealing with the assets of someone who is no longer here.
How To Prepare & Organize the Process of an Estate Cleanout
1. If possible, be prepared.
Losing someone is never easy, but being prepared can help you save heartache, time, and money. The best way to handle estate planning is to take your time, educate yourself on your options, and ask for help.
Just as you should have a "Fire Plan" for your family, you should have an "Estate Plan" for yourself and your parents or older relatives. Discuss it with your parents, siblings, spouse, and your grown children ahead of time. Matters such as finances, personal belongings, properties, and other assets should be included.
Cataloging an estate is time-consuming but necessary in keeping proper records. To make this big task seem a bit more manageable, take pictures of the items in situ and make a keepsake album of them. This will help streamline the cataloging process as well as help everyone go through the grieving process without the shock of watching those things get taken away.
2. Successfully sort trash from treasure.
It can be exhausting to sort through the accumulated years of belongings after losing someone, especially if they had a tendency to keep everything. This is often the case when helping a parent sort through their spouse's belongings– every item may have some kind of value to them.
Collect important financial and legal documents from the estate and store them in a safe place for ease of access. If you are the next of kin or otherwise in charge of their estate, be sure to forward all mail to a new designated address.
Bring someone emotionally detached from the situation that you trust to help with your decision-making process. An easy way to get started is to sort important items into these three categories:
Keep for yourself
Keep for someone else
Sell
Allow yourself time to experience the memories you uncover, if you wish. Being patient with others and reminiscing can be therapeutic for everyone involved. The less important items leftover can be a hassle to deal with, especially when you don't want it all to go to waste. That is where we step in.
The Junkluggers strives to create a supportive environment that facilitates an efficient property cleanout. We work with the National Association of Professional Organizers, which specializes in organizing estates collaboratively and offering moral support. Their expertise and our dedication have prepared us to bring order and productivity when you need it most.
3. Enlist professional help when it's time.
Get appraisals for high-value items that no one claims. In some circumstances, a good way to unburden everyone emotionally attached to, or involved with, this task is selling at an auction. In fact, a probate court may order an auction if a will is lacking, debts are owed, or due to embattled or neglectful heirs.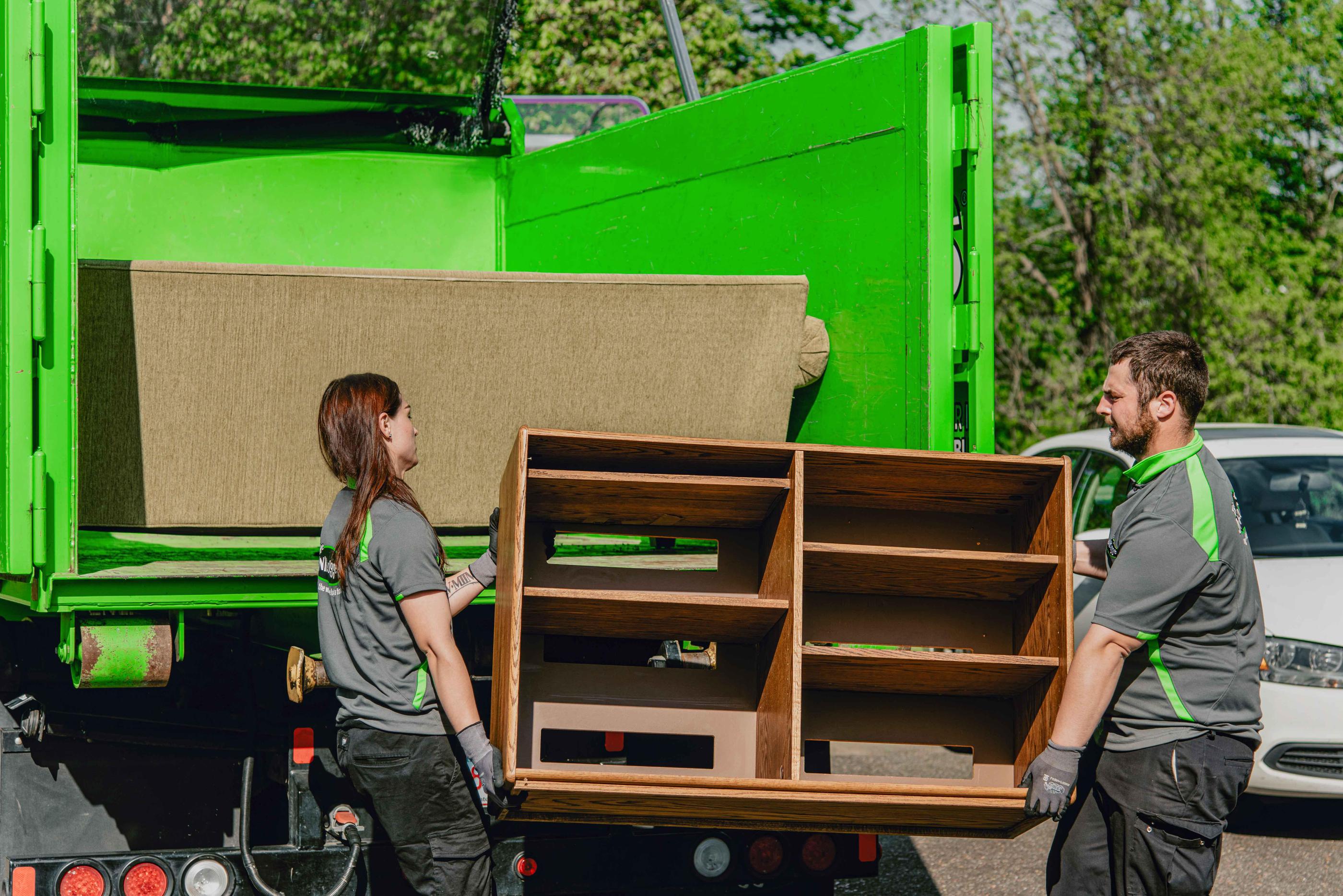 Auctions are a very useful and common method of converting any unwanted property to cash. Even after an auction, you will likely have leftovers that didn't sell, that no one wanted to take, or is just plain trash. It is important to develop a plan even for the junk.
Not everyone is interested in or can afford professional appraisals, especially during what can be a financially strenuous event. If you want to learn more about your estate furniture, we recommend doing a little research first. Start with this helpful article from How Stuff Works about how to identify antique wooden furniture.
4. Donate, recycle, and dispose of unwanted items with gratitude.
The Junkluggers offers estate cleanout services including furniture removal, appliance removal, and rubbish removal with a concentration on donation and recycling. Whenever possible, unwanted items will be donated and recycled on your behalf or in the name of your lost loved one. Donation receipts will be provided within 14 days for any items donated, which may help offset the cost of our services.
Let us take this off your hands so you can focus on what matters most. We offer free estimates for estate cleanouts across the nation.
Other Recommended Resources
The Junkluggers trains its teams to be compassionate and coordinated with their estate cleanouts. Through our decades of service, we have learned that an estate cleanout means so much more than dispensing someone else's possessions. For additional advice on how to handle an estate cleanout and some of the surrounding circumstances, explore our list of resources below.