5 Ways to Give Back this Holiday Season
With the holiday season upon us, everyone is in the spirit to give back whether it's donating to people in need or helping out at your local soup kitchen. With fewer gatherings this year you may be wondering, how can I give back? 
5 Ways to Give Back this Holiday Season 
1.     Donate winter apparel and items to those in need
As the colder months approach there is a higher demand for warm weather gear. Many of us have extra coats, hats, gloves, blankets and more that are sitting in the back of our closets collecting dust, so why not donate them? Look in your area to find local coat drives or drop off items at your local donation center. 
2.     Share holiday acts of kindness
There are many ways you can give back to your local community. Some of these include volunteering at local soup kitchens, donating Christmas trees and ornaments to make someone's Christmas special this year, or even just shoveling an elderly neighbor's walkway. Any simple acts of kindness can let people know they are not alone. 
3.     Pack stockings for the homeless
Think about all the items we use in our day to day life and often take for granted. This year pack a stocking for someone in need. It could be 1 stocking or 50 — any little bit helps. Get in touch with your local homeless shelters to find out what they are missing and how you can help. Here are some typical items that most shelters are looking for: 
4.       Make the holidays more magical
Answer a child's letter to Santa or bring gifts to children in the hospital. Visit https://www.uspsoperationsanta.com/ to learn how you can answer a child's letter to Santa. You can adopt a letter starting December 4th. Thanks to USPS Operation Santa, they have made it possible for many holiday wishes to come true! 
5.     Adopt, Don't Shop! Give an animal the gift of a forever home
What better time to bring home a pet than this year! Many people are working from home and can give the animal the attention it deserves. One great way to give back is by going to a local animal shelter and adopting a pet.
Hopefully you are now feeling a little inspired to help give back this year! At The Junkluggers, we try to do all we can to give back to our communities but, we could not do it without the help from our customers and charity partners!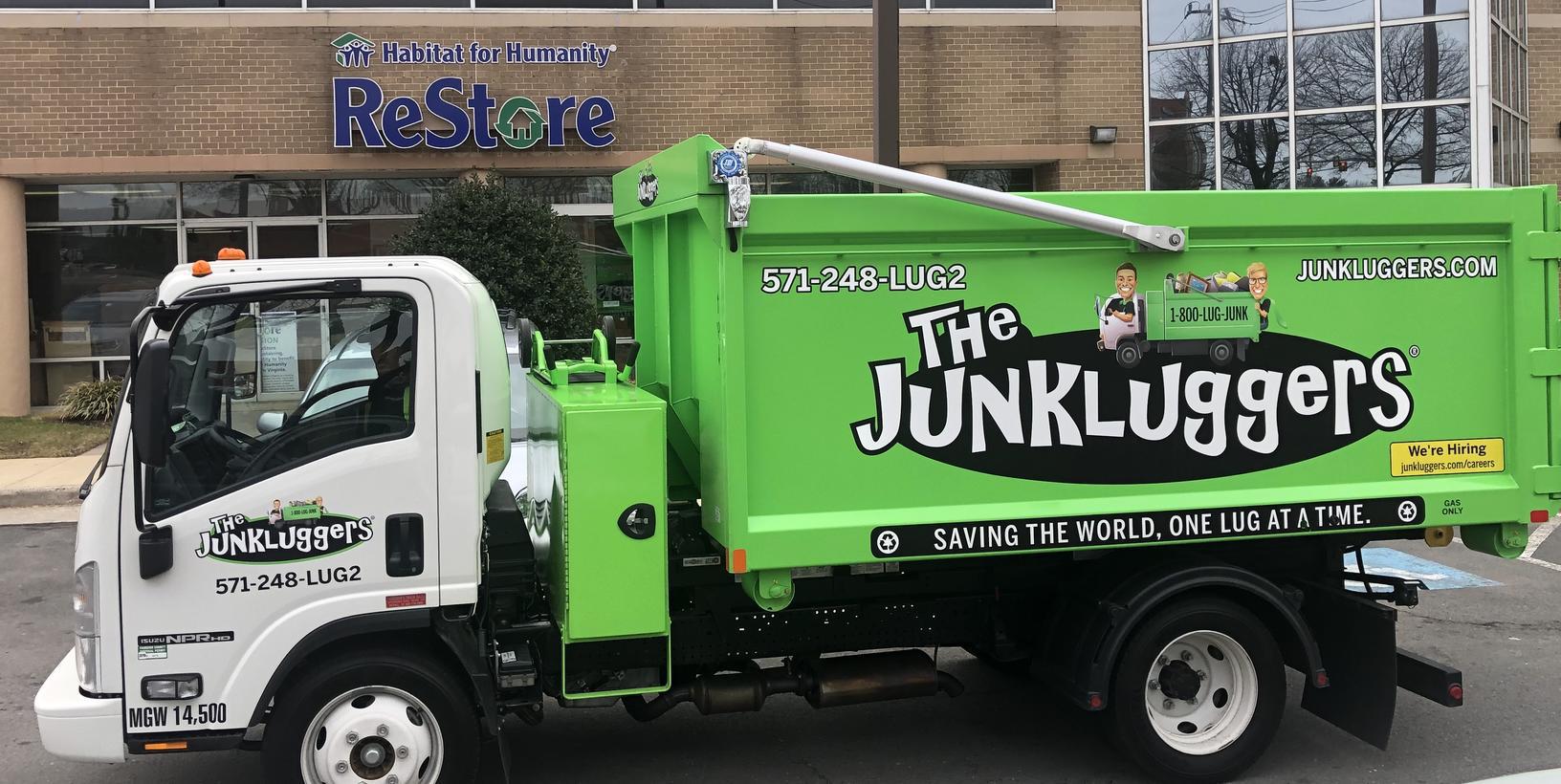 How does The Junkluggers give back?
Our franchisees partner with charities and donation centers across the country that are right in their own communities. We get to know exactly what our charity partners need, whether it's furniture, appliances, clothing, shoes, educational tools, and electronics or even the fixings of a fully furnished home. Or perhaps they need the help of our trucks to move items from one place to another. At The Junkluggers, we will do whatever it takes to make a difference.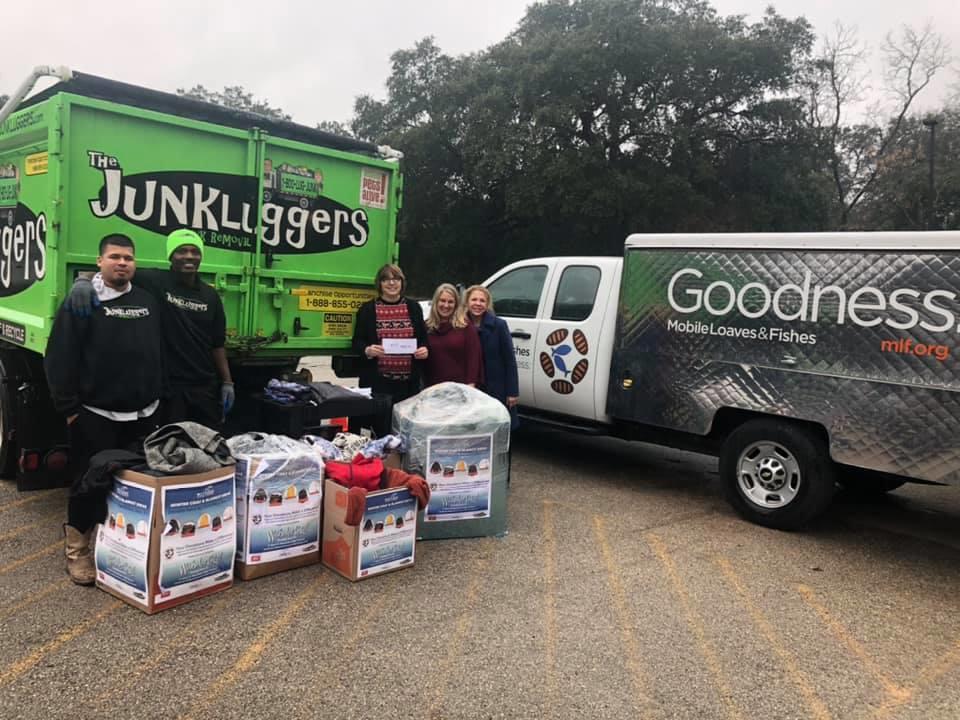 Our team is on a mission to help out local charities and to keep all reusable items out of landfills by 2025! We see it as a win-win! In the 15 years since our humble beginnings, we have donated more than $1 million worth of "junk" on behalf of customers and prevented more than 50 million pounds of items from finding its way to landfills. We are very proud to work with national partners like Goodwill and Habitat for Humanity. In addition, we provide support to countless local partners including but not limited to:
Organizations that help veterans through providing medical care and other assistance in order to help recovery, stability, and development. 
Organizations aiming to help families and children by offering any support needed or adding some joy into their lives. 
Organizations dedicated to ending homelessness whether it be through providing clothing, food, education, helping with job placement, etc.
The Junkluggers work with a variety of additional organizations that help deliver items or give support to anyone in need! 
Local franchise owners also participate in Coat Drives, Food Drives, Christmas Tree Drives, and E-Waste events, just to name a few. On top of our volunteering efforts, this year we are giving extra savings to make these times easier for you, your friends and family!  Join our mission and give back this holiday season!